15 Sep

Happy birthday to us… And referral schemes to delight clients
VoiceNotes Turns 15!  
We hope you'll forgive us for a little bit of trumpet-tooting as we blow out our 15 candles(!) and promote our new referral schemes. We would also like to take the opportunity to thank you for your continuing relationship with VoiceNotes. 
A couple of brief updates on our activities are below. We'd also like to make a special offer to everyone who spreads the word about the VoiceNotes service and helps expand our client family.
Here's to the next 15 years!
Happy birthday to us!
As an SME launching in the same year that a catastrophic financial crisis rocked the globe, and with a finance-based client demographic, anyone could be forgiven for thinking that VoiceNotes was biting off more than was remotely chewable. However, 10 years on, not only are we still here, but we are making our presence ever-more keenly felt as a trusted supplier to the financial services industry. What alchemy enabled this?! Simply that companies soon recognised that the time-saving efficiencies VoiceNotes offered, alongside the reassurance of secure, high quality capture of business data, represented an investment that ultimately paid dividends. Our expansion in recent years has seen VoiceNotes offering more than just 'notes', including:
Transposing information onto templates enabling us to assist businesses in meeting the demands of RDR/TCF requirements
Referral schemes offered (expires end of 2023)
We always really appreciate it when our clients recommend our service to colleagues, contacts and friends, and as a thank-you for new business that comes our way as a result of those recommendations, we'd like to make you an offer that we hope you can't refuse!
For every referral you make to us for audio transcription, if the individual and/or their company subsequently go on to sign up as clients of VoiceNotes, you will receive £50 (*provided new revenue is £50 or more).
For every referral you make to us for pre-written proofreading or copy-editing, we will proofread/copy-edit 2,000 words for you for free.
If you would like to recommend anyone who you think would be interested in enjoying the benefits of VoiceNotes Ltd membership, just drop us a line with their contact details and we'll let you know as soon as they come on board.
Proofreading service
Following the success and rapid growth of VoiceNotes' core 'dial-in and dictate' notes service, the time was ripe for extending our mission to rid the business world of damaging 'sloppy copy'(!). Subsequently, in November 2016, VoiceNotes Proof and Copy made its debut, with our tack-sharp, highly experienced proofreading team primed to undertake proofing and copy-editing projects across the printed and digital documental spectrum – from websites to brochures, PR releases to annual reports.
This initiative is welcomed by an increasing number of clients looking to ensure the perfection of their business's 'shop window'. They are mindful of how slick written communication, demonstrating attention to detail, suggests a correspondingly slick business operation. While conversely, poor, error-ridden copy… well, we probably don't need to say anything further. We're always open to new challenges – nothing too large, too small or too obscure. Our mantra being 'if it's written, we'll perfect it'. So if you have a project you'd like to discuss, just call or drop us a line.
While we're on the subject of 'getting it right'…
We're all business consumers as well as operatives and know only too well how clear, authentic communication (with no misuse of vocabulary causing misunderstandings, nor teeth-clenching jargon landing a direct hit on credibility) can make all the difference between our warming to, or recoiling from, an organisation seeking our custom.
Accordingly, when earlier this year we were asked by website salesinitiative.com to contribute an article we jumped at the chance! It was to feature sales tips relating to our specific stock-in-trade, the theme of potential for self-sabotage in our written communication was an obvious choice (see link below).  We'd love to hear your thoughts on this subject. So if you have a mind to share your personal 'nails down a blackboard' phrases and bloopers, please go right ahead and send them this way!
Please get in touch with any questions on our referral schemes. Or to start your FREE trial, get in touch on info@voicenotes.co.uk / 0207 117 0066.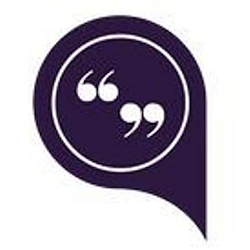 Here are some further articles that may be of interest:
Click here for details about our LinkedIn Proofreading Service 
Click here for more details of our Proofreading and Copy-Editing service
We list here clients who use VoiceNotes
For a little more detail about us
In July 2020, our infamous article 'From Regulation To Recession' was published. If you'd like to read this article, click here.
Tips for recording Investment Management Committee Board Meetings
How best to capture IFA File Notes
Why sales teams love VoiceNotes