25 Sep

A free meeting note template for advisers and IFAs
A free meeting note template for advisers and IFAs
Why stop at a free template when, this month, you can dictate your meeting summary (by uploading an audio file or using our secure dial-in dictation service) and we will transcribe it for you, on the template – for free.
We will then transcribe, proofread and return the transcript in our meeting note template. Why are we doing this? So you can see how much time it might save you. This is how we create word of mouth awareness in case you or someone you know might need us in the future. There is no fee or cost involved.
Just email us at info@voicenotes.co.uk, or complete the form below, and we will send you the instructions on how to use the service.
Our Background
Our company was launched in 2007 and provided a simple but secure way for professionals in the financial sector to leave notes after meetings. We transcribed these notes for them, then proofread them to make sure all grammar and factual content was correct, then emailed them back. The team are delighted to post a free meeting note template for financial advisers as they have helped us over the years to grow our business, so it's nice to give something back.
The PDF contains full details, but as a brief, general overview, meeting minutes should include the following:
Identity of the attendees.
Date and time of the meeting.
Location of the meeting.
Initiator of the meeting.
Agenda item summary, followed by minutes relating to that item, next steps recorded, with an execution date and the person responsible for each step.
AOB.
Next meeting date set.
Note/if appropriate: remember to add relevant information about the client order, including the price, volume, type of order and when it shall be transmitted or executed to meet MiFID II and SM&CR regulatory requirements.
Save time and dictate your meeting notes!
Did you know you can outsource this meeting-note admin?
VoiceNotes enables you to dictate meeting notes, IFA file notes, minutes, reports, client updates, etc, which are typed, proofread and emailed back to you and your support/CRM if required. Our bespoke technology delivers your information via the most secure means possible, and our expert UK-based team processes your documents with accuracy and intelligence. It not only frees up your time, but you'll also meet MiFID II regulations, which stipulate that all client meetings need to be documented. We understand that there is ever-increasing pressure during the limited hours in the day to get everything done, so our service exists to do these time-consuming, administrative file notes for you. We can even transpose them into your own templates.
IFA file notes are date and time-stamped, so they can be used as evidence, should the need arise, to protect you. They can serve as contemporaneous file notes, so as close as you can get to actually recording a live meeting.
Quotes from some of our clients
As Philip Calvert quoted in Adviser LifeTalk, "You won't believe how much time this simple solution is saving many IFAs, financial planners and paraplanners."
"The service has enabled me to maximise our time in doing file notes, doing internal memos and also being able to send emails out. It's been invaluable in growing our business, and you guys always deliver the notes on time. So thank you very much." – Robin Bates, Oakhouse Financial Services
"VoiceNotes saved me the 3-4 hours a week that I used to spend writing up client meetings and calls – thoroughly recommend them." – Alex Popplewell, ex-MD BlackRock/MD Hiddensee Financial
Click here for more testimonials from our financial sector clients.
Making sure you capture the right content
All content discussed in any meeting is highly important and sensitive data. Capturing all of it concisely and securely is paramount. This is incredibly difficult if you are relying on, say, one support staff member taking notes as you go.
The best ways of capturing everything you need from meetings for the meeting note template for advisers

The meeting template for agendas and minutes in the financial sector doesn't really alter that much; whether an AGM, board and committee meeting or otherwise, any meeting should have a clear agenda. Without this, a clear, coherent and compliant record is harder to obtain. Committee meetings may not always cover the same content, and members will come and go or take on additional duties, but the premise for each meeting is to establish a definitive set of objectives that need to be met. Dictating the summary afterwards only takes a couple of minutes.
Who writes up the minutes at the moment? Do you/they have a meeting note template for advisers they support?
A template for these client meetings is useful for the person who is writing them up. It has long been the role of admin staff to turn these spoken words into written words to create a formal record. However, the role these employees play within a company has changed over the years. Support staff now don't have time to complete such tasks. 
Using an ISO-accredited, reliable and secure transcription service like VoiceNotes is one of the best ways, if not the best way, of outsourcing this work. VoiceNotes' employees are trained, highly experienced transcriptionists and proofreaders. They have the sharpest of ears and eyes that never miss a typo or a missing piece of punctuation. They ensure pinpoint accuracy and consistency, and fact-check every name, every company, every fund, and anything else that needs verifying.
VoiceNotes can be the answer you have been looking for from a time management point of view.
We can have a client meeting notes/summary the same business day. We can even copy in your support or CRM so information is readily available to those that need it in the team.
What does it cost?
Is there a free trial?
Yes, a 7-day free trial and/or 20 minutes of transcription. No obligation, no tie-ins.
We hope our article is helpful.
Do you have any comments on this article? We would love to hear them. After all, you are the financial expert.
If you have a financial planner template you'd like to share with us, please email info@voicenotes.co.uk.
Here are some further articles that may be of interest:
What is the cost of transcription
For details on how to record a meeting note for regulated sectors
Testimonials from banks and investment firms who use VoiceNotes
Transcription services used in Human Resources
The importance of an ISO-accredited transcription company
To hear our views on fintech, hedge funds and online meetings
For transcribing Zoom meetings
Our revered meeting note service for the financial sector
Top tips on how to achieve the best meeting minutes from virtual or face-to-face meetings
Our secure audio transcription service
Why teams love VoiceNotes for client meeting notes
Transcribing zoom meetings or any online meeting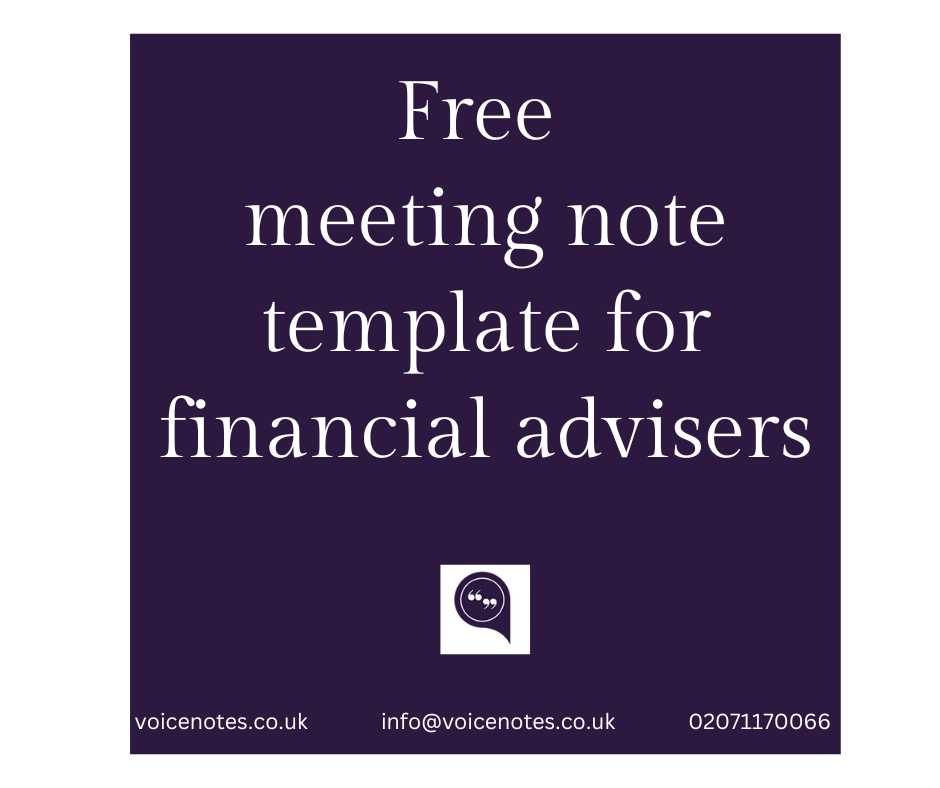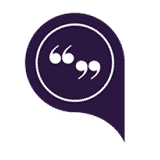 Please get in touch with any questions or to start your FREE trial – info@voicenotes.co.uk / 0207 117 0066.