10 Feb

Work for Good – the smart way to donate
Work For Good provides a really smart way for businesses to give to the causes that they care about. This platform builds 'giving' into your day to day work, for the good of both charities and your business.
What we are doing to help
During the COVID-19 crisis, we are donating £26 for every piece of new business to the fabulous NHS (in line with the 2.6 Challenge) via Work For Good.
Please see our link on the Work For Good website: https://workforgood.co.uk/businesses/view/voicenotes-limited/
About the NHS Charity We Are Supporting During COVID-19
The NHS Charity we are supporting is the Maidstone and Tunbridge Wells NHS Charitable Fund which helps give patients the best possible experience. We make a difference to people's lives by funding medical equipment, patient events and furnishings.
We are also offering big discounts and freebies to all healthcare and charity sector workers.
Here is an extract and link to their website about why and how you can donate too.
If you're a small business that wants to donate to charity and publicise your giving it can be extremely challenging.
In order to be legally compliant a commercial participation agreement (CPA) must be set up with each individual charity, which is both timely and costly for charities to produce and minimum donations can be required. Unfortunately, this means charities aren't always able to accept smaller cause-related marketing donations and this is where Work for Good can help.
Work For Good enables you to:
Automatically create a CPA with each charity you donate to
Research and donate to hundreds of charities
Publicise your giving
Set targets for your donations
Record all your charitable donations in your business tax year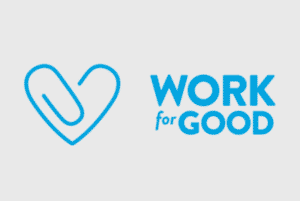 To give some examples of our blog and news posts please see below.

Click here for details about our LinkedIn Proofreading Service 
Click here for more details of our Proofreading and Copy-Editing service
For details on how to record a meeting note for MiFID II, click here.
In July 2020, our infamous article 'From Regulation To Recession' was published. If you'd like to read this article, click here.
For testimonials from companies who use VoiceNotes, please click here.
For a little more detail about us, click here.
Please get in touch with any questions or to request a free trial of our service: info@voicenotes.co.uk / 0207 117 0066 / online form.