14 Oct

Which is better – A Voice To Text Transcription Service using AI or Human Intelligence?
Think you can't have speed and accuracy with Voice To Text Transcription Services? Think again…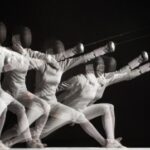 It's the modern voice to text dilemma. With the huge number of free-to-use voice to text transcription service and transcription apps available, the only sacrifices you need to make are on security, quality and accuracy.
Does it really matter if AI can't always recognise technical terminology, acronyms or jargon or sense check context? We think it does. The cheapest option using an AI voice to text transcription service (and you can't get cheaper than free!) often proves to be the most expensive.
VoiceNotes deliver on both counts with our perfect blend of technology and HI (that's Human Intelligence), enabling you to dictate your meeting notes, letters or reports safe in the knowledge that they will be 100% accurately transcribed. Our award-winning UK based team ensure every note is proof read for errors, sense checked for that all-important context and delivered securely back to you, on time and via your preferred method, including directly into your CRM and/or to your sales support to action. With a same day service available for those urgent reports we make hitting your reporting deadlines, compliantly, a cinch. Alternatively, we have 24hr and 48hr turnaround options available.
Ready to take advantage of our one-week free trial for up to five* users?
All transcriptions are time and date stamped for audit purposes and fulfil the MiFID II requirements for face-to-face meetings (remember those?).
And did we mention security? Brace yourself for the techie bit: our systems are penetration tested by 3rd party security auditors, and your data is protected by multiple layers of encryption, both in transit and at rest. All our infrastructure platforms have secure configurations and are hardened in accordance with industry best practice. Strict end-point control, AV, anti-malware, and anti-ransomware along with external device policy and regular auditing is in place. All of our security measures keep our transcriptionists' systems up to date with protection against the latest threats. Phew!
Want to know more about the team? For instance, who we actually are, our work experiences and what skills we have to offer?