13 Dec

Launching: Outsourced paraplanning? Now there's outsourced admin support for financial planners and IFAs
Financial planners and IFAs already value outsourced paraplanning, but now an appreciation of the benefits of outsourcing admin support is also increasing
Outsourced paraplanning support for busy financial planners and IFAs has become a valued outsourcing service. However, there are a whole host of other admin tasks that financial planners and IFAs are required to do on a daily basis. These tasks really eat into valuable time that could be better spent with clients or revenue-generating calls.
In 2023, VoiceNotes is launching our Outsourced Financial Admin Support Service
Imagine how much of relief it would be to be able to outsource the following:
Writing up client meeting notes
Updating the CRM with file notes and tasks
Setting reminders for actions or for client callbacks
Typing and proofreading advice and engagement letters
Transposing notes into fact-finds, KYC, MiFID II templates
Proofreading emails, reports and notes to ensure no typos
Sending support teams next steps and actions immediately after meetings
Capturing ALL the salient detail from client meetings (whether in-person, online or phone calls) while they are still fresh in your mind

How the service works
Dictate from any phone – 24/7/365 – or supply your own audio files
Receive professionally proofread transcripts, in templates if required
Copy-in your support, CRM or colleagues
Set reminders for actions and follow-up
Why choose VoiceNotes for outsourced admin support
Extensive knowledge of the financial sector
Same-day turnaround
ISO 27001 to protect your data
What it costs to outsource financial planning tasks
All from £162 a month
We also offer a proofreading service to financial planners and paraplanners – especially for client reports
While some paraplanners may pride themselves in having tip-top grammar prowess and love to sport a typo (see what we did there?!), for most, reviewing and amending written reports in that level of detail simply  takes up too much time.
While time-saving is one obvious benefit of outsourcing the proofreading of client reports, the other key advantage, in our view,  is the peace of mind that comes with knowing you're not returning a report to a client that diminishes the image of your organisation by featuring   typos, poor grammar or missing and incorrect punctuation.
We offer pre-written proofreading at £12 + VAT per 1,000 words and copy-editing at XXXX per 1,000 words – if additional assistance and feedback on phrasing and writing clear, impactful copy is required
Hear from one of our very valued, outsourced paraplanning clients
"VoiceNotes have been supporting us with proofreading our technical reports for around a year, and we are really happy with their service. They were flexible in their approach to agreeing a way that would work for both our firms to work together and it has been without hitch. We feel comfortable that the quality we strive to achieve is matched, but also improved through their service." Siân Davies Cole, Plan Works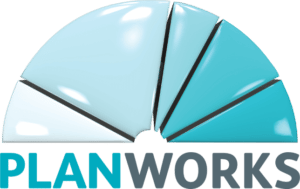 Please get in touch with any questions or to start your FREE trial – info@voicenotes.co.uk / 0207 117 0066.